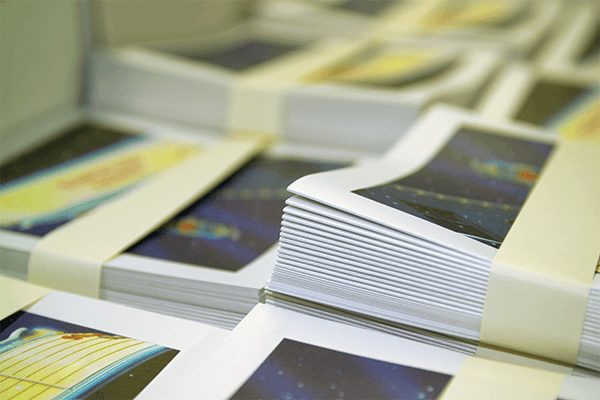 A recent survey found that more than 50% of consumers prefer print notices over electronic notifications for customer communications such as account summaries, invoices, and billing statements — and the percentage is actually greater for more critical customer communications such as insurance policy overviews, property tax statements, medical bills, and financial statements like quarterly earnings reports from stock market investments.
Even in an era of paperless billing and digital communication, consumers still value print as a vehicle for these kinds of more significant communications, in part because of the power print possesses in helping consumers retain and recall information.
Print automation — along with the right strategic print partner — can help companies streamline the creation and distribution of critical customer communications in order to effectively message consumers using a communication channel they prefer and actually want. Here, we'll look at a couple of ways print automation can help streamline the printing of critical customer communications to help you get the most out of your print dollars.
Print automation lends itself to more timely communication with an accelerated turnaround time
Critical customer communications like an explanation of benefits (EOB) or a breakdown of medical care or services rendered need to be printed and mailed to customers relatively quickly given the time-sensitive nature of the enclosed information. The same principle also applies for important financial or banking documents such as new debit or credit card enrollment or mortgage overviews. Many of these communications are also highly regulated, which makes turnaround time even more important.
The ability of a print automation solution to integrate with your customer relationship management (CRM) software or enterprise resource planning (ERP) platform to print these kinds of documents when triggered by activity in the CRM or ERP system is essential to not only establishing a positive relationship with your customer, but also to leverage the potential for cross-selling or upselling based on your customer's actions, milestones, or changes to their CRM data.
Print automation also helps companies adopt a more strategic, data-driven approach to critical customer communication via variable data printing (VDP) to create highly personalized documents that use consumer data or insights to create a more meaningful connection with the customer.
What's more, print automation combined with the speed and quality of digital on-demand print technology help you accelerate your turnaround time by printing personalized pieces the moment they're required, and this in turn helps optimize your print marketing spend.
Print automation provides greater visibility into the entire print process to minimize errors
Critical customer communications are an inextricable part of the healthcare industry, but a recent report found that almost 15% of HIPAA breaches reported to the Office for Civil Rights were the result of printing errors — and the fines for these errors totaled more than $1.5 million.
The ability of an automated print platform to provide superior visibility and transparency into each step of the preproduction and print process creates a more connected workflow where data entry or processing errors are minimized and high standards of regulatory compliance are upheld every step of the way. With a strategic print automation platform and partner, companies can print critical customer communications knowing their consumer data is accurate, appropriate, and protected in order to reward the trust and confidence consumers place in print.
Plus, the accuracy and real-time visibility of an automated print platform helps companies avoid the potential for costly and time-intensive reprints that can significantly reduce the ROI of your print communications budget.
Print automation can help you increase your productivity
Companies that regularly print critical customer communications need the ability to print large quantities continuously without production stoppages, and some may even require the capacity to print multiple jobs simultaneously using different streams of customer data. With a more manual print process, these complex, high-volume jobs can result in bottlenecks, breakdowns, or errors, all of which hamper your ability to create the most productive print workflows possible.
With a strategic print automation partner, companies can execute several different print jobs on a 24/7 basis without process disruptions and with an eye on increasing productivity. This enhanced level of productivity not only helps companies serve their customers in a more robust way with a drastically reduced lead time, but it also helps create a greater degree of flexibility and agility based on consumer need.
For instance, the real-time nature of print automation can help companies scale the quantities of their customer communications on an as-needed basis, and automated print simplifies and streamlines the process of starting and pausing critical communications based on market forces such as new regulations or supply chain fluctuation.
With the right strategic partner in print automation, companies can print critical customer communications that deliver on what today's consumers expect from this kind of print messaging. Learn more about how Quantum's experience and knowledge in print marketing automation and software integration can help you streamline your critical customer communications.