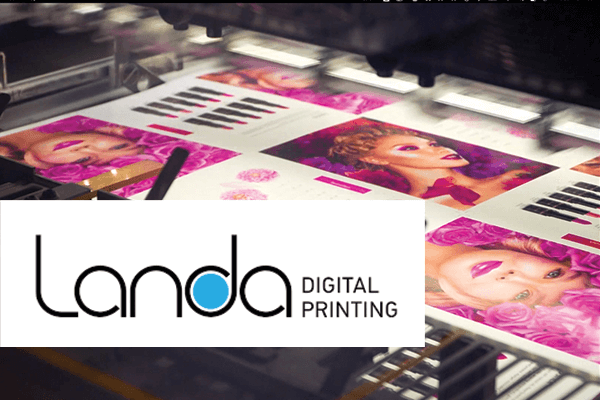 Almost every digital print platform has some limitations with media compatibility and whether some level of pretreatment is required before the substrate goes to print. This can create significant challenges during the print process, because it means that unexpected paper issues can easily extend production time or increase costs.
But the days of only being able to print on certain substrates are over — that is if you have Landa's nanographic print technology at the heart of your press fleet, and that's part of the reason why we've invested in this revolutionary advancement in digital press technology.
By bringing in the new Landa S10P Nanographic Printing® Press, Quantum Group is ensuring that our customers can produce high-quality prints on any off-the-shelf substrate, from 2.4 to 24pt without any pretreatment. Not only does this help us control costs and navigate issues like product availability and lead time, it also comes with some additional advantages that may not be quite as evident but that are ultimately just as beneficial.
Let's look at how the ability to use any substrate can help your print projects become more adaptable, versatile, and sustainable.
You can print on recycled paper
Because the Landa S10P can print on any off-the-shelf substrate, you can print on recycled paper and paperboard to help decrease your carbon footprint and reduce stress on our nation's landfills. Using recycled paper made from post-consumer waste (PCW) also helps preserve our forests and makes you reliant on the production of virgin fibers, which can be dependent on factors like labor shortages.
From the standpoint of building brand loyalty, printing on recycled paper also better aligns with current consumer sentiment. A recent study revealed 75% of customers are concerned about the environmental impact of the products they buy, and a recent report revealed 80% of companies issue an annual report on their sustainability efforts.
Printing on recycled substrates helps alleviate this consideration, and it demonstrates to your customers that you understand their concerns and take them into account. The capacity to print on any substrate also gives you the ability to be more selective in terms of the print media you specify and supplier you partner with, particularly when it comes to working with a paper producer that more closely aligns with your company's values and your customer's needs.
You can print on coated and uncoated paper
One of the biggest challenges for print shops in today's market is being able to pivot between printing on coated and uncoated paper based on the demands of a given job.
The glossy, semi-glossy, or matte finishes of coated paper can be used with a variety of inks common with digital presses, including UV and specialty inks. However, because coated paper is rougher and more porous in nature, it's best used with pigment inks, and the ability to transition back and forth between these ink types in successive print runs can be costly and time-consuming.
Landa Nanographic Printing Presses liberates printers from barriers inherent to traditional digital and conventional analog printing. Using NanoInk® technology, the Landa produces stunning images of unbeatable color range, of any run length, on any coated or uncoated paper, and in the fastest turnaround times on the market today. NanoInk enables precise, efficient low ink lay-down, which produces extremely round dots with super-sharp edges, high optical uniformity, and consistent density.
With Landa's superior level of media versatility, you can think in a more outside-the-box way about your print project, and you can also execute more complex, sophisticated print pieces without increasing your costs or production time.
You can better adapt to market forces
If there's one thing the last couple of years have taught us, it's that market forces such as supply chain disruptions, labor shortages, and product availability have emerged as key challenges for almost every company in any industry. The print space is certainly no different, and whether it's the availability of paper, inks, or finishing materials, companies have been forced to seek creative solutions and alternatives to bring print projects to life.
The ability to print on any off-the-shelf substrate — coated, uncoated, treated, or untreated — helps you better adapt to and overcome the aforementioned market forces. This enables a more flexible approach to designing and printing your project while preventing wasted time, money, and resources.
Because it is a digital press, Landa Nanographic Printing comes with all the well-known benefits of digital printing, such as streamlining the print process, helping to conserve energy and resources, and executing short-run print jobs without waste. But the ability to print on any substrate is a critical piece of what the Landa brings to the table, and how it can help our customers execute quality print projects without sacrificing creativity and ingenuity.
Learn more about Quantum Group's commercial print services and how we are achieving the next level of speed, quality, and sustainability.