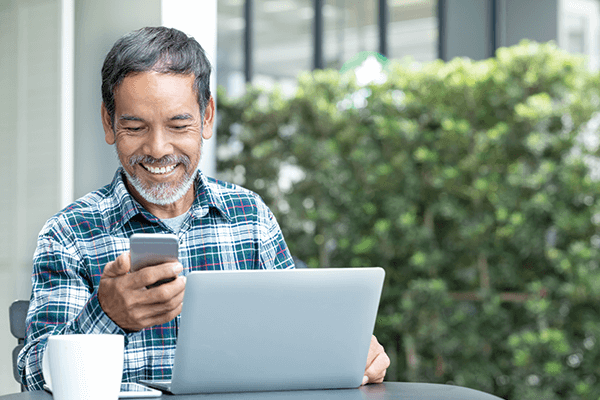 One of the strongest arguments for email marketing in the B2B space is its return on investment — email campaigns are relatively inexpensive to create and can come together in a fairly expedient manner. But in order to achieve the robust ROI email marketing can provide, these digital communications actually need to reach inboxes, and deliverability is quickly becoming a big challenge for marketers in engaging their target audiences.
In fact, a recent report found that 2022 B2B inbox placement — which measures how many emails are delivered to an inbox versus a spam folder — was as low as 68%, which means about 3 out of every 10 emails sent are not reaching their target destination. What further complicates email health for today's marketers is that global email volumes have doubled in the last two years, and this trend shows little sign of leveling off.
More emails in the pipeline means more competition for eyeballs and a greater chance that users will tune out email communication given how inundated they are in this channel. And with more than 62% of millennials saying they actively look forward to and read their mail daily, direct mail campaigns can be a powerful antidote to an overloaded email channel.
Let's look at a couple of examples of how direct mail can help create effective omnichannel marketing campaigns.
Design direct mail campaigns using QR code technology
QR code technology can be an extremely effective way to build a bridge between the print and digital world in a way that creates a more interactive, immersive experience — which is what today's consumer wants when engaging with a brand.
Designing a direct mail campaign around QR code technology can create a couple of interesting avenues in terms of where the QR scan can take recipients, some of which include:
Website pages or landing pages, which can provide greater variety and depth of content such as image galleries, videos, polls, or surveys. Plus, these digital destinations can also make it faster and easier for customers to request a quote or submit a purchase. Or, if you maintain an ecommerce site, using a QR code in direct mail can make it quick and easy for customers to explore products and make a purchase.
Augmented reality (AR) or virtual reality (VR) are digital technologies that allow marketers to blend print and digital in a way that creates an additional layer of interactivity. With AR, marketers can create personalized user experiences that, when using a dynamic QR code, can be updated to continually serve new or relevant content to the user. With VR, users can enter a completely digital, 3D world that helps stimulate exploration and discovery, which can be extremely valuable in helping customers understand complex ideas or technical products and solutions.
Virtual events, though not as pervasive as they were just a year or two ago, can still provide great value to customers in understanding who you are and what you do. QR codes make it quick and easy for recipients to attend web-based demonstrations, presentations, or discussions.
A key benefit here for marketers is that QR codes in direct mail can also help supplement performance data by providing user metrics like QR scans, website views, video views, and more in order to help companies better understand their audience and dial in their messaging and communications.
Use direct mail to help nurture online actions
A big component of an omnichannel approach is that each channel should supplement what the other does best — essentially, the channels need to play well with each other. When it comes to nurturing online actions or continuing to engage with customers in a meaningful way, the value and trust consumers place in direct mail can be beneficial in a couple of ways.
First, direct mail can help to recover online cart abandonment by creating an additional print touchpoint in the customer's journey. Did you know that e-commerce companies lose more than $18 million dollars each year due to cart abandonment? That's a pretty staggering number and direct mail can help remedy this through personalized, highly targeted content.
It's basically standard operating procedure for companies to send abandoned cart emails, but as we mentioned earlier, the clogged email channel can muddy the effectiveness of this tactic. However, using variable data printing (VDP) to pair a personalized direct mail postcard with an abandoned cart email can double reactivation. Plus, using this mailer as a way to position limited-time offers or discounts can further increase response rates.
On a similar note, a customer that completes a purchase on a sports merchandise website could receive a personalized catalog or brochure featuring hats, shirts, or jerseys similar to the one they purchased, either by team or sport. Incorporating unique URLs or hashtags on the print piece can also help marketers better evaluate performance of this approach.
Whether you're designing direct mail as a link to interactive digital content, or using direct mail as a way to enhance and continue an online action or conversation, thinking in an omnichannel way about how each channel can help optimize the other can help companies boost their ROI.
Learn more about how our direct mail services can help you create effective print campaigns. Or, download our new guide, How to Execute a High-ROI Postcard Campaign, to optimize your next direct mail campaign.