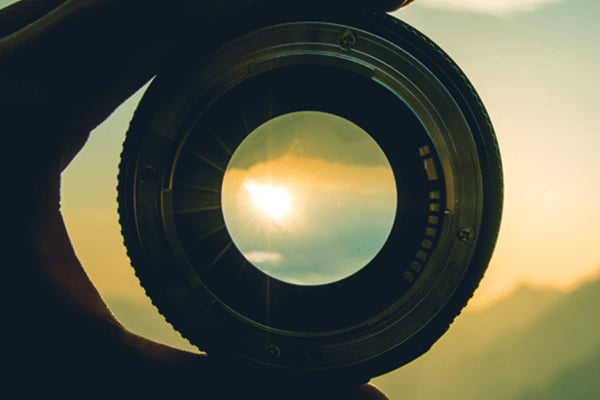 It's been an interesting first quarter here at Quantum-so interesting in fact that we had to table our First Quarter outlook to get some customers taken care of. The phones haven't stopped ringing, the email alerts ping away, and print demand is back. That leaves us with the following question: what about the paper?
It's all in the fundamentals:
Bottom Line Up Front: There simply isn't enough paper capacity in the North American domestic market to support the demand North American printers currently face. Words like allocation, price prevailing, and subject to prior sale now pepper everyday conversation. We look at the current moves and consolidation taking place (purchase of Domtar by Paper Excellence; Verso's acquisition by Billerudkorsnas, Midwest Paper Group going all brown) and it tells us one thing: If you're in the business of putting color on fine paper, there's going to be less of it. The days of six different lines of coated stocks with varying brightness, opacity, and (most important) price point are now Printing History. The future is board, packaging, and digital as print budgets start to compress. There is the question of imports and whether or not they'll return, and the door is open for foreign investment (although as we've seen, investments made haven't been translating into capacity). The fundamental however remains the same: For the forecastable future, there simply isn't going to be enough fine paper to meet demand.
Paper in the news:
If you're in the public eye, headlines can be a mixed blessing. Paper had its moment recently in Politico. The hot topic: Elections. (https://www.politico.com/news/2022/03/18/supply-chain-ballot-paper-shortage-00018460) Typically one can expect in election years to struggle locating 7 and 9 PT cover and offsets/opaques that are used for targeted mailing and ballots. With voter turnout hitting records in recent contests and political competition running at razor thin margins, I expect additional stress in procuring these grades. Planning and forecasting will be key in addressing these challenges. Chances are you've already got your purchase orders cut for the year, so be prepared for disruption as fall nears and get out the vote efforts ramp up.
Getting the butterflies:
In a dynamic system, process outcome can be drastically effected by small changes upstream in said process. Hence the Edward Lorenz proposal: A butterfly flaps its wings in Brazil and sets of a tornado in Texas. My IS Infrastructure director stopped by to ask if I was concerned about the conflict in Ukraine. From a personal standpoint, then answer was: Of course. What about procurement? Throughout 2021 I've seen everything from winter storms, wildfires, strikes, protests, and cargo ship mishaps have a direct effect on availability of paper and other consumables. Where I've avoided the news in order to retain some level of sanity, I now find myself monitoring it. Every event, no matter how small, can flap its wings and blow a commitment date off into the stratosphere.
Our outlook for Q2:
This month's outlook discussed a lot the challenges the paper supply chain continues to face. I'm seeing more articles and blogs pop up on the subject. It is not going to be easy. Print still possesses the same tactile advantages it always had, and direct mail works. It's tough to print when you cannot get the paper. Taking a healthy dose of reality may not be entirely palatable, but combining it with solid planning and creative problem solving will reap rewards down the line. Good luck out there, and see you back here in Q3.
About the author: Paul Fillmore is Supply Chain Manager at Quantum Group and has over 20 years of printing industry experience. Paul's specialization is in sheetfed printing and he has master level experience in litho and digital print production, estimating, planning, purchasing, and process engineering. Click here to learn more about Quantum Group's printing solutions.